I spent HOURS on this post. Yes. Hours. So don't be lame. Read the whole thing.
I keep feeling like I should be writing something really deep. Or introspective. Or some brilliant analysis of the BlogHer experience. And I'd love to…someday.
But what I wrote on this day is what I had to write. It's what has been in my heart and on my mind….the goodness of it all. To me, the positivity of the experience far outweighed some of the pesky unpleasant things that occurred.
Yes, there was a real live troll among us that hated mommybloggers. *yawn*
Yes, the wireless/broadband access was less than stellar but I don't have a laptop so I wasn't affected.
And yes, there was a brief moment of palpable tension during the closing session where some people cheered when a woman pointed out that she wasn't a mother when she asked a question of the panel.
Obnoxious? Perhaps. Newsworthy? Not so much, IMO.
What did I learn from BlogHer?
Well, I learned some things about having ads on one's blog and about optimizing my posts to facilitate better rankings, exposure etc. Oh, and I learned that you're not supposed to put bras in the dryer. Thank you, Heather Armstrong :)
Okay, now that I've dispensed with all that, here's what I really wanted to write…
˚˚˚˚˚˚˚˚˚˚˚˚˚˚˚˚˚˚˚˚˚˚˚˚˚˚˚˚˚˚˚˚˚˚˚˚˚
When I first decided to attend BlogHer, it was with great trepidation, for I am not what I would call socially graceful.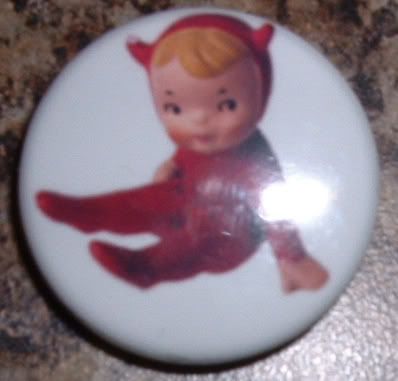 My anxieties spilled out onto my blog on more than one occasion and onto a few others, as well. It seems, however, that I was worried for no reason. My fears were so far off base that I feel silly forever having worried about it so much.
The fact is, as I remarked to Julie of Mothergoosemouse at the airport yesterday, that it could just as easily have gone the other way. The bad way. All it would have taken to instantly dry up my seemingly limitless ebullience and ruin everything was one act of unkindness toward me. But that never happened. Every person I met was, at the very least, nice, but more typically, every person was way beyond nice. Warm, friendly, generous, kind, fun and seriously freaking cool are the adjectives that spring to mind.
Some of the highlights include:
• going on Deathride 2006 with Jennster at the wheel when we test-drove a Saab and having the GM rep ask us what our blogs gang symbols were (funny but wtf?)
• drinking Mojitos with Chase, Deb and Karl all late night (and a big thanks to Suebob for the fresh mint without which my buzz might not have been possible)
• Dawn trying to teach me the difference between a shank and a shiv in case I ever go to prison
• vogueing with Roo & Sarah
• taking pictures of Jenn Satterwhite molesting innocent statues
• everyone hating on the free asswater provided by Contrex
• snapping pix of people & statuary posing with the now infamous blue fannypack
and countless other moments that I'll remember after I hit publish.
There were a few tears shed, too:
When Cooper Munroe of Been There Clearinghouse talked about helping the Katrina victims, I couldn't hold back the tears (and when she gave me an unexpected shout-out for donating my services for another Katrina-based project, I almost peed myself)
I also got misty listening to Arianna Huffington speak of becoming fearless. Her simple statement that failing doesn't matter was very profound to me. I'm not sure I've ever really heard anyone say that. Listening to both Arianna Huffington and Grace Davis speak at the closing of the conference was beyond inspiring. They can both count me as a fan for life.
And when I approached Elisa Camahort to tell her the attendees should have had a chance to applaud her and Lisa and Jory and give them props for creating this wonderful event, we both got teary.
I didn't really have that opportunity so I will say it here…thanks Elisa, Lisa and Jory for creating Blogher and for giving me the opportunity to be apart of the Blogher ad network. You ladies are amazing and inspiring and I wish you all the very best,
I had the best time I have had in such a long time. As a WAHM, my life is consumed with so many things that involve putting myself last. For three days, I put myself first and enjoyed every second of it.
By the time it was over, I was ready to get home. I ached for my children and missed my husband but honestly, I'll never forget the sisterhood, the camaraderie, the inspiration, and the fun I experienced with so many women I adore and respect.
I have no regrets at all (other than NOT knowing Guy Kawasaki was in attendance and NOT meeting him) and I wish ALL my blog friends had been there :)
And while I can't recall every single interaction that I had because there really were THAT many, I feel the need to give some shout-outs so bear with me:
Marrit Ingman? You were the very first person I met at BlogHer. I still owe you a couple bucks. Many thanks to you and Photoshop Goddess Jan Kabili for saving my ass in that Town Car fiasco. I heard you during the Mommy Blogger panel and you blew me away.
Dawn… Holy crap is she ever cool. I knew she would be but seriously, she's wickedly fun and is exactly like I imagined she would be. It wouldn't have been the same without her.
Then there's Chase. Have you seen her? My God, Chase is so beautiful. She seriously has the most killer smile and she makes a mean Mojito. She totally hooked me up when the bar closed at a pathetic ELEVEN pm. Her roommate Deb and Secondhand Karl were fabulous, too. I enjoyed their company immensely.
Then there's Roo, who was so nice and so cool and has the friendliest smile you could ever hope to see. Her energy is awesome. If you didn't meet her, you missed out.
Liz blew my mind. She's so damned adorable but equally so on the inside. A seriously cool woman with a great vibe. She just exudes a kindness and grace that is hard to articulate.
Suebob, the woman behind Red Stapler was sweeter and more gracious than you could possibly imagine, Honestly, her energy was so pure and good. It's too bad she disappeared every damn night, thus impeding my desire to talk to her more. She CLAIMS to have been by the pool but I'm not so sure…
Elizabeth was even BETTER than I'd imagined. She is so real and so funny, I wanted to sit around and BS with her forever. I thoroughly enjoyed her company. She's truly fabulous.
Kristen is only about an inch or so taller than me but in those high heels, she's a force to be reckoned with… Tall, hot and beautifully pregnant, she is also very kind, considerate and thoughtful, as well as a model roommate.
Courtney Hollands is a videoblogger/BlogHer panelist from Boston and before I wapped her in the head with my backpack, she was a total stranger. She's not a mom blogger or anything even close. In fact, I think she's like 24 years old but we bonded instantly. I loved this girl and I hope we will cross paths again because she is way cool.
Karen Rani was also exactly like I knew she would be. Irreverent, very funny and always real, she cracked my ass up just like she does on her blog. Loved meeting her, wish we'd had more time to bullshit. And FYI, she's really pretty, too.
Carmen was really magnetic and friendly even though I sort of mistook her for someone else. Every time I saw her from then on, it was like we'd been friends for ages. She has the friendliest smile. Love her!
Mocha Momma is SO damn pretty. I told her the first time I saw her picture I was awed. She's gorgeous in real life, too and really fricken nice, to boot.
Jenn Satterwhite of Mommybloggers just plain rocks. I don't know why but as I told her, I thought she would be hard to approach and she totally wasn't. In fact, she was hilarious and made me crack up whenever I was in her presence. Her vibe is so warm and engaging that I had to keep hugging her like a total dorkass.
Jenny Lauck, of Mommybloggers, as well, was also warm and engaging. Seriously, she is SO nice and so damn cool. Both Jenn and Jenny made you feel like you'd known them forever. I can't wait to see them again next year. And I have about 300 BlogThis tattoos that Jenny laid on me. I gave a bunch out but I still have a shitload of them. Jenny? Did you guys want them back?
Mary Tsao is just like her blog but even cooler, if that is possible. She has a badass tattoo around her bicep (no wimpy hip tat for her) and these amazing blue eyes. She just personifies coolness and I wish I'd spent more time stalking her. Kidding! Sort of.
Amy of Amalah…what can you say that hasn't already been said? I mean she really is as appealing and funny as she seems on her blog and dude…she's even prettier in real life. For real.
Tracey is so goddamned funny, she had me in stitches Friday night. She's got this great comedic way about her that I just adore. And her hair is ultra cute. And she's a great photographer. Totally loved meeting her!
Catherine is not exactly how I'd imagined she would be. Honestly, she's BETTER! She's unbelievably intelligent with a great sense of humor and a depth that is captivating. We won't even mention those soulful blue eyes…
Christina was great. I felt so comfortable with her and her fearlessness was so inspiring. She just marched right up to people and engaged them. She just emanates a self-possessed-ness that is enviable. I really enjoyed her company.
My hometown bud Wendy was there and she was as funny and likeable as ever. I keep hearing from other people how awesome she is and I'm all NO DUH!
Nancy is just as sweet, thoughtful as she seems. Her vibe is that of a someone with a big heart and a kind spirit. And she has the most adorable hands you've ever seen. I loved meeting her :)
I had more of a chance to talk with Julie than I did with a lot of other people and she really is everything she seems to be on her blog; kind, forthright, caring, honest… I like her a hell of a lot and wish we lived closer.
Leigh Ann is super cool. Seriously, I'm not sure I've ever met a pregnant woman as far along as her that could still have fun. She kept up with us through all of our wacky shit and kept me laughing the whole time. So glad I got to meet her!
Cristina came the last night so we didn't get that much time together but she's very cool with a good sense of humor and she's way cute, dude! I hope she goes to Chicago next year!
And finally, Jennster…my crazy-ass soul sista, it's just not a party if you aren't there, girlfriend! I'm so glad you made it and I miss you so much already. We're meeting mid-year or else!!!
Simply put, I met an assload of really great people, as I expected I would. I didn't expect to feel bonded with a number of them and I definitely don't feel like I got enough time with anybody. I do wish I could write a blurb about everyone but if I ever want to get this posted, I need to rein myself in so let's just say that if I linked to them, it's because they fucking rocked my world in one way or another or impressed me in some way with their goodness or humor; or they were awesome people that had a great vibe, a special aura, or caused me to have massive amounts of fun. If I left you out, rest assured it's an oversight on my part due to either jetlag or alcohol consumption while at BlogHer. Drop me a note and tell me I suck.
There were a few people I wanted to meet but just didn't feel right about approaching. And it's not so much because they are such big rockstar bloggers. I mean they are, but really, I just felt funny going up to them because I didn't want to bother them or interrupt their private conversations, meals etc., acting all, you know, fan-ish, and humping their legs, licking them etc. So not suave…
What I would like to have said to Heather is that I really enjoyed hearing her speak during her panel. She's very engaging and charismatic, in addition to being so gorgeous. But what I most appreciated was hearing her speak about how her blogging has enabled her husband to be home with her and Leta and how much this means to her and their family. Having experienced postpartum depression as well as the relentless daily rigors of of SAH motherhood, it really resonated with me. I bit my lip really hard so I wouldn't cry and look hopelessly uncool, lest she glance my way.
To Melissa, I would have said that I really loved the hairstyle that she blogged about hating. It's actually very stylish and flattering to her. Plus, I believe she's a fellow Virgo so she's undoubtedly cool, as we always are ; p
So there you have it. folks…my ooey-gooey lovefest of a recap of Blogher '06.
˚˚˚˚˚˚˚˚˚˚˚˚˚˚˚˚˚˚˚˚˚˚˚˚˚˚˚˚˚˚˚˚˚˚˚˚˚˚˚˚˚˚˚˚˚˚˚˚˚˚˚˚
PS: My Blogher pix are finally up in my Flickr. Go take a look via the picture box in the sidebar! If you've already seen them and wonder where your comment went, don't ask. i screwed them up and had to re-upload about 20 fannypack pix. Sorry!
PSS: I lost 2 lbs while at BlogHer (only 11 more to go!) and I'm fairly sure it's because of all the walking I did. I was in FOUR different airports on my way there and our hotel room was a total hike from most of the action. My thighs actually hurt by the time Sunday rolled around.